Found 2 software entries in

Games beginning with: "W" from category: Text based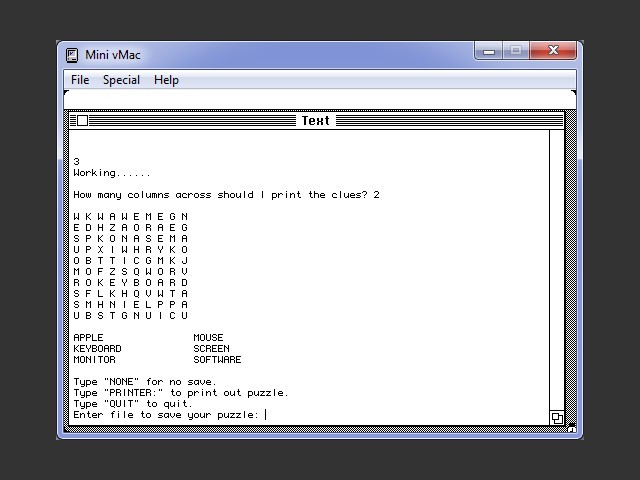 WordFind lets you create a crossword and then print it. It's not playable on the computer, it only prints the letters grid you defined. It has various options like the grid size, the words list and it can also print the solution by...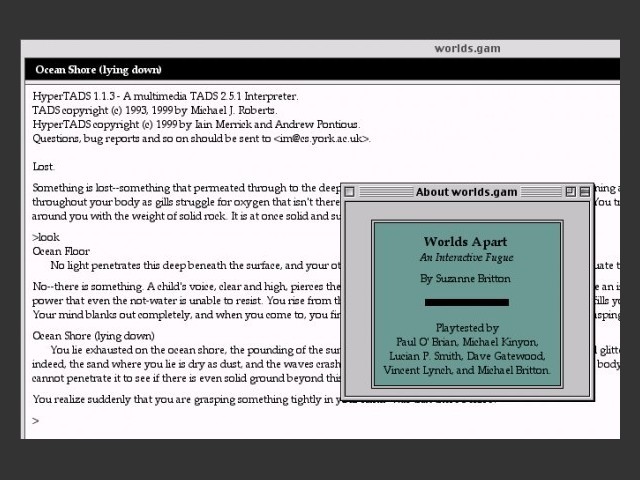 Worlds Apart - An Interactive Fugue, is a text-based role playing adventure game. Worlds Apart runs on a TADS interpreter, which is bundled with it and which also means it's cross platform (it can run on a Windows platform using a TADS...

To date, Macintosh Repository served 1249702 old Mac files, totaling more than 237821.1GB!
Downloads last 24h = 804 : 198608.1MB
Last 5000 friend visitors from all around the world come from: