Found 2 software entries in

Applications beginning with: "I" from category: Download Manager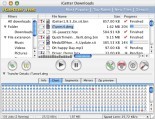 (Modified on 2018-09-17 13:16:29)
iGetter is download utility that gives you convenience and facility in downloading on the Internet. The great advantage of iGetter is its ability to resume broken downloads, checking date and size. Behind its pleasant interface is hidden powerful...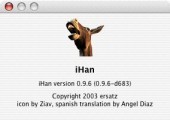 (Modified on 2017-10-14 17:44:04)
iHan is a download manager for Mac OS X that inexplicably has a picture of a donkey for its icon.

To date, Macintosh Repository served 1491732 old Mac files, totaling more than 299276GB!
Downloads last 24h = 964 : 260325MB
Last 5000 friend visitors from all around the world come from: