Found 2 software entries in

Misc from category: Sounds
These 2 WAV files (Windows PCM and normal formats) are the Apple Pippin Boot Sound that you can use in older versions of Basilisk II or SheepShaver.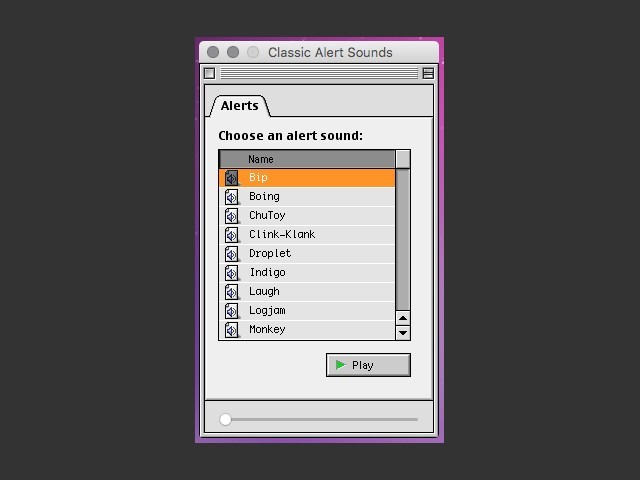 Classic Sounds will bring back the classic alert sound panel of Mac OS 9 to your new MacOS X! It contains all those classic sounds like Quack and Wild Eep. It also can install the classic sounds in your macosx alert soundbank. Not only that, but...

To date, Macintosh Repository served 317081 old Mac files, totaling more than 52755.6GB!
Downloads last 24h = 693 : 104719.9MB
Last 5000 friend visitors from all around the world come from: