Found 2 software entries in

Misc from category: Music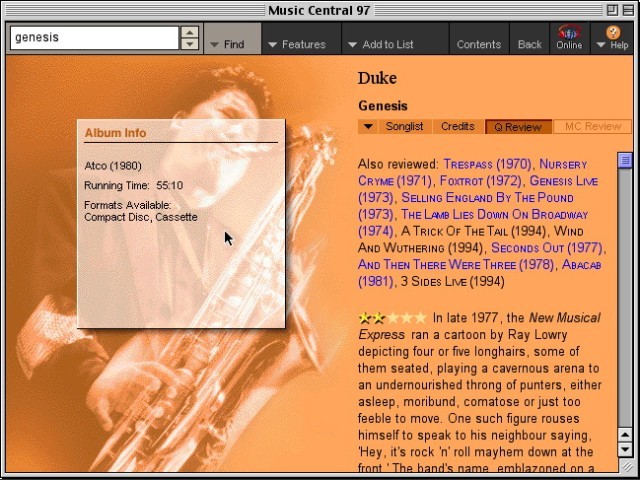 From Wikipedia: Microsoft Music Central was a music encyclopedia on CD-ROM produced by Microsoft, similar to their Cinemania product and part of the Microsoft Home range. The software featured a selection of biographical articles from the... 'All This Time' is Sting's first foray into the world of multimedia, and is a visually stunning and interesting insight into Sting's life, music and interests. Please note that 'All This Time' has been designed specifically...

To date, Macintosh Repository served 709360 old Mac files, totaling more than 123610GB!
Downloads last 24h = 842 : 174960.8MB
Last 5000 friend visitors from all around the world come from: