Found 2 software entries in

Games beginning with: "H" from category: Text based
HellHaven is a simple adventure game where you try to accumulate gold, experience, items, and a way out of the dungeon. On the way, you will encounter Orcs, dogs, Dragons, etc... Depending on your luck, you can either meet your death in the...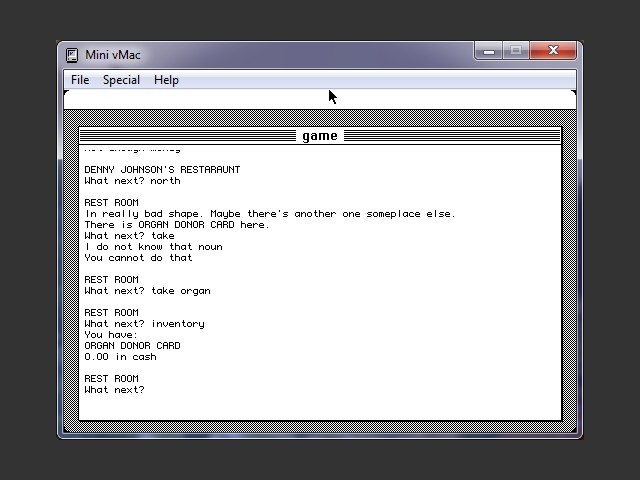 Hunting the Eland is a text-based adventure game. You have an inventory to retain items that you take throughout the game and your money stash.

To date, Macintosh Repository served 954113 old Mac files, totaling more than 170645.6GB!
Downloads last 24h = 902 : 142813.1MB
Last 5000 friend visitors from all around the world come from: