Found 2 software entries in

Games beginning with: "O" from category: Space
(Modified on 2018-08-21 22:39:30)
Originally released by FTL software in 1990, this is a newer version of OIDS that was modified to make it usable in OS9 and released in 2002. The version uploaded here is version 2.0.1 which has the latest (using the term "latest"...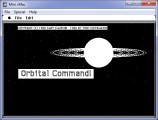 (Modified on 2017-11-20 17:53:15)
Orbital Command has been adapted to the Macintosh from a PC based game written by Tony Doimeadios in 1985. Proceeds from this game are being shared with Tony, as soon as I can find him! The object of the game is for you (the...

To date, Macintosh Repository served 1755611 old Mac files, totaling more than 363924GB!
Downloads last 24h = 1359 : 326654.2MB
Last 5000 friend visitors from all around the world come from: