Found 2 software entries in

Games beginning with: "S" from category: Shooter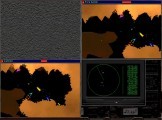 (Modified on 2018-01-14 10:48:15)
As pure and straight-forward as game concepts come, fly around and shoot pretty much everything! Up to 8 players (three of which can be humans, sharing a keyboard) fly around the arena to best one another at side-on, pixel ship...

(Modified on 2020-10-24 13:52:19)
Star 'Roids is an Asteroids clone for the Macintosh. It was released in 1989, and was programmed by Jason Ferraras, and other people.

To date, Macintosh Repository served 1358318 old Mac files, totaling more than 263991.5GB!
Downloads last 24h = 866 : 278039.6MB
Last 5000 friend visitors from all around the world come from: