Found 2 software entries in

Games beginning with: "R" from category: Text based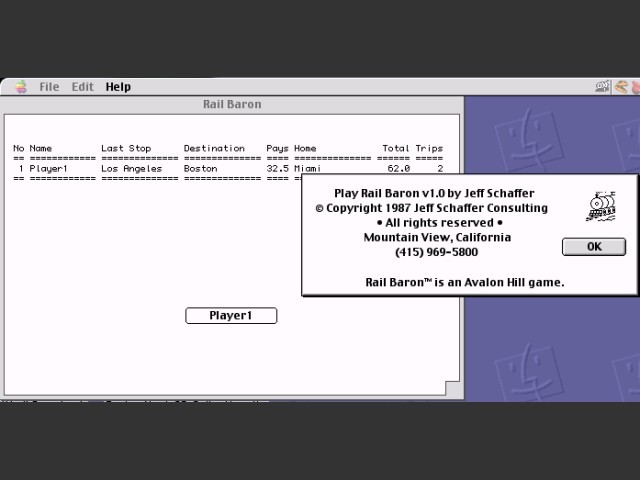 Rail Baron is a turn based luck game in which you roll dices to make your train travel some distance and accumulate points.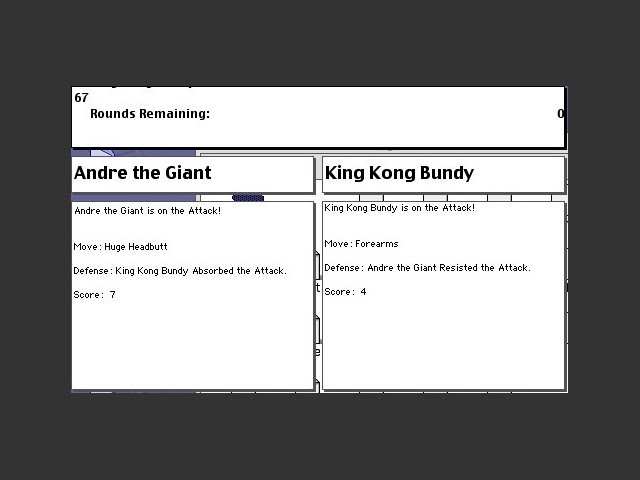 Rassling is a fight simulator that ships with 26 pre-defined fighters who compete in a 1 vs 1 match. In Rassling, you choose the 2 fighters and how many rounds there will be, hit the Fight menu command and read all events that are happening to...

To date, Macintosh Repository served 995425 old Mac files, totaling more than 178410.2GB!
Downloads last 24h = 966 : 151254.3MB
Last 5000 friend visitors from all around the world come from: