Found 2 software entries in

Games beginning with: a number from category: Significant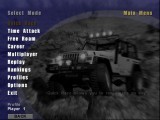 (Modified on 2018-05-10 18:37:43)
4x4 Evolution 2 is the sequel to the racing game: 4x4 Evolution Forget about your problems and drive the 4x4 you've always dreamed about!

(Modified on 2018-05-12 18:31:15)
The road is calling. Ignore it. There is life after asphalt. In this world, there are no street signs, no traffic signals, no dead ends - only you, Mother Nature, and a million other online racers with the undying determination to cross the...

To date, Macintosh Repository served 1681570 old Mac files, totaling more than 346789.6GB!
Downloads last 24h = 1100 : 256517.5MB
Last 5000 friend visitors from all around the world come from: