Found 2 software entries in

Games from category: Language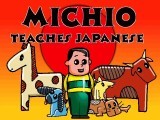 (Modified on 2021-04-24 08:02:56)
An interactive multimedia program for primary students, "Michio Teaches Japanese" is recommended for kids at Level 1; Level 2; or Beginning Language stage of the National Profiles and Victorian Cirriculum and Standards Framework for...

(Modified on 2021-10-30 14:07:26)
Japanese language learning software. Study flash cards, hear the pronunciation, and take tests.

To date, Macintosh Repository served 1689137 old Mac files, totaling more than 348288.8GB!
Downloads last 24h = 1013 : 200597.5MB
Last 5000 friend visitors from all around the world come from: