Found 2 software entries in

Games beginning with: a number from category: 1st Person + 3rd Person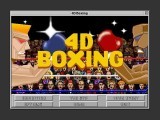 (Modified on 2018-05-10 18:35:21)
4D Boxing is a boxing simulation game for 90's Macintosh computers featuring primitive 3D color graphic, which were impressive at the time, sound and music.
(Modified on 2018-04-11 08:20:06)
3D Toad Panic is a fine and simple 3D Frogger implementation game for PowerPC Macs from the 90's. It does not require OpenGL to run, so it works perfectly fine under emulation. 3D Toad Panic features many levels with random cars and...

To date, Macintosh Repository served 1524268 old Mac files, totaling more than 307577.1GB!
Downloads last 24h = 1063 : 237767.3MB
Last 5000 friend visitors from all around the world come from: