Found 2 software entries in

Applications beginning with: "P" from category: Photography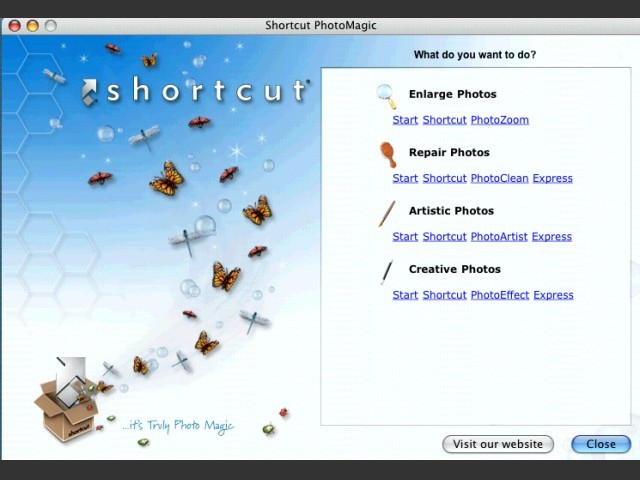 PhotoMagic is designed to add fun and perfection to photography. If you have a digital camera or mobile phone ≠ with built-in camera - Shortcut PhotoMagic is the perfect add-on to give your photos a finishing touch. Unlike other... Multi-language: English, French, Spanish, Dutch, Italian, Swedish, German, Brazilian Portugese. Also compatible with Windows.

To date, Macintosh Repository served 1184788 old Mac files, totaling more than 221791.4GB!
Downloads last 24h = 955 : 218209.7MB
Last 5000 friend visitors from all around the world come from: