Found 2 software entries in

Applications beginning with: "M" from category: Email
MacMail is a simple program designed to convert a unix-style mail file to a series of text files usable on Macintosh. Each message is written to a file, with the letter's subject becoming its file name. See the about window for...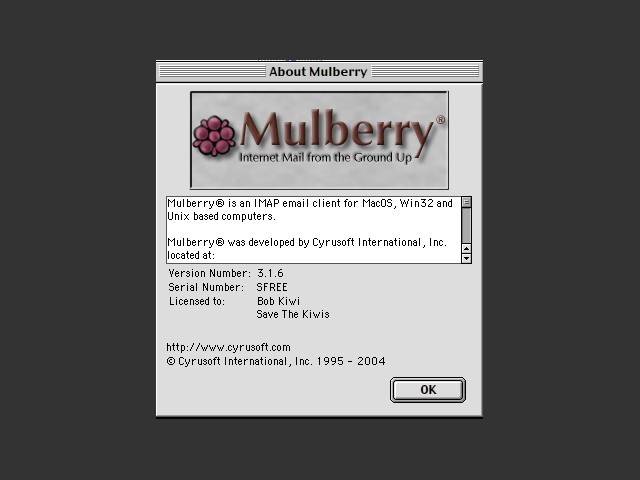 Mulberry is an email client that has a large number of features and can work with sending and receiving via Gmail (as of 2017). Email could break when Google completely sunsets SSLv3/TLSv1 support for email. Receiving email works over SSLv3,...

To date, Macintosh Repository served 961812 old Mac files, totaling more than 172054.1GB!
Downloads last 24h = 862 : 192965.8MB
Last 5000 friend visitors from all around the world come from: