Found 2 software entries in

Applications beginning with: "P" from category: Simulator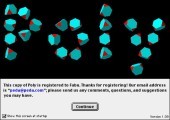 (Modified on 2020-03-17 15:40:16)
Poly is a program for investigating polyhedral shapes. Poly can display polyhedral shapes in three main ways: · as a three-dimensional image, · as a flattened, two-dimensional net, and · as a topological...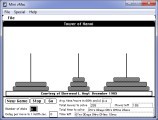 (Modified on 2017-11-21 08:09:03)
Pagoda (Tower of Hanoi) is a Tower of Brahma simulation for very early Macs. It auto-plays until it solves the puzzle.

To date, Macintosh Repository served 1347989 old Mac files, totaling more than 261555.1GB!
Downloads last 24h = 749 : 153933.5MB
Last 5000 friend visitors from all around the world come from: