Found 2 software entries in

Applications beginning with: "M" from category: MIDI
Metro n'est rien d'autre que la version Mac OS du produit Cakewalk de la marque Twelvetone, devenue Cakewalk et le produit est devenu Sonar. Par contre, au virage d'OS X, Metro est passé chez Sagan...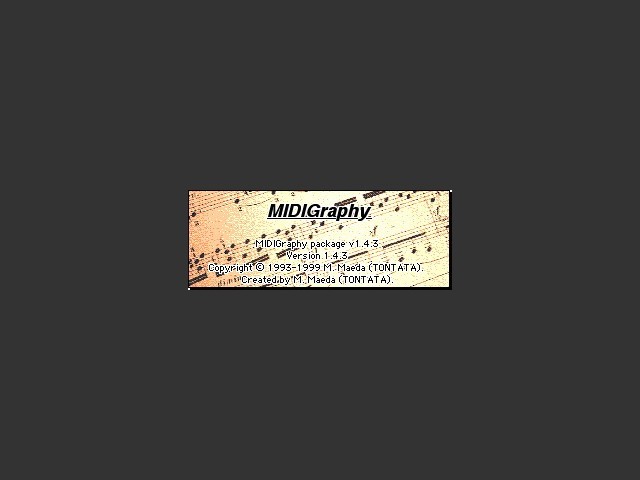 MIDIGraphy is a multi track MIDI sequencer for the Macintosh, which allows you to edit, play back and record standard MIDI files. It may be good for a Desk-Top-Music use. If you do not have a real MIDI compatible keyboard to play back the...

To date, Macintosh Repository served 1045530 old Mac files, totaling more than 188402.3GB!
Downloads last 24h = 1590 : 378964.3MB
Last 5000 friend visitors from all around the world come from: