Found 2 software entries in

Applications beginning with: "C" from category: Text based
Cascade Light is a comprehensive Cascading Style Sheets editor for Macintosh. It makes it easy to design the presentation style of your website with Cascading Style Sheets (CSS). Cascade gives you full control of Cascading Style Sheets Level 1...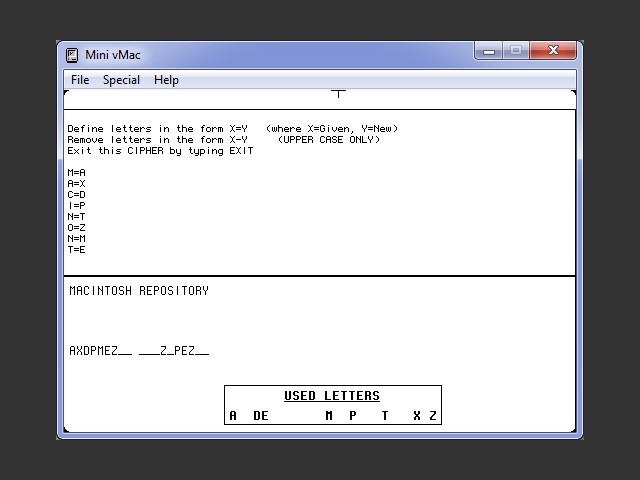 Cipher is a simple cipher app. You input your word or small sentence and then you input the rules and the app displays the encoded version of your text string. It only accepts uppercase A-Z characters.

To date, Macintosh Repository served 1279748 old Mac files, totaling more than 246076.8GB!
Downloads last 24h = 1064 : 361670.7MB
Last 5000 friend visitors from all around the world come from: