Found 2 software entries in

Applications beginning with: "A" from category: Conversion
Adobe Distiller 4 converts PostScript files to PDF files for use with Adobe Acrobat.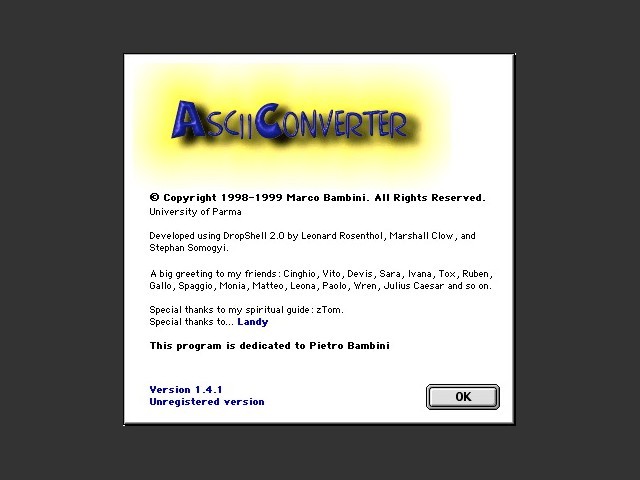 ASCII Converter is a simple "drag and drop" application that converts text files from Windows to Macintosh and vice versa. MacOS and Windows use two different ASCII tables (a way to represent the characters) so when you open a Windows text...

To date, Macintosh Repository served 1311850 old Mac files, totaling more than 253505.3GB!
Downloads last 24h = 903 : 208499.3MB
Last 5000 friend visitors from all around the world come from: