Found 2 software entries in

Applications beginning with: "A" from category: Text based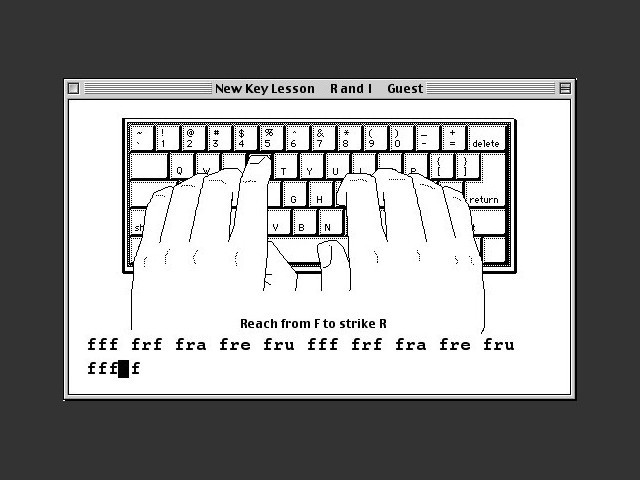 All The Right Type is a typing training application. All The Right Type features B&W graphics with structured and categorized lessons, exams and even adequate posture tips with pictures.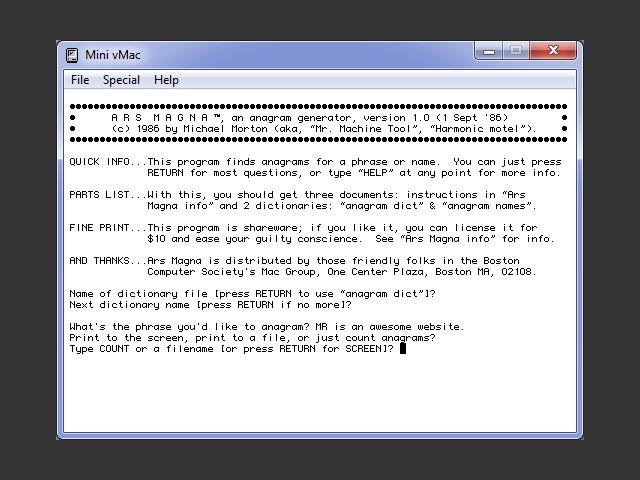 Ars Magna is a program to generate anagrams from words or phrases with their letters rearranged to spell something else. For example, the letters in the word dormitory can be rearranged to spell dirty room. Given a name, a short phrase,...

To date, Macintosh Repository served 1312123 old Mac files, totaling more than 253595.5GB!
Downloads last 24h = 767 : 199885.6MB
Last 5000 friend visitors from all around the world come from: