Found 2 software entries in

Applications beginning with: "P" from category: Security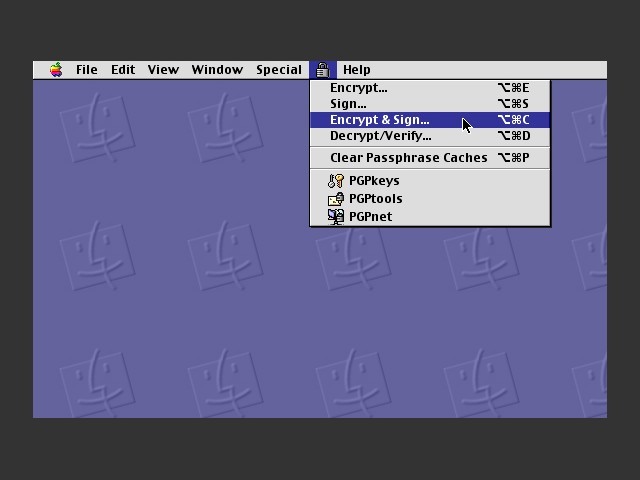 PGP (Pretty Good Privacy) is industry-standard encryption software. Version 6.5.1 is capable of using keys up to 3072 bits long. It adds a cryptography menu to many applications, including the Finder. The download includes the installation binary,... Prophylaxis Plus is a simple system add-on that asks for a password when your Mac is booting. If you forget your password, the ReadMe file states you can run the installer from another boot disk and proceed to remove or reinstall this...

To date, Macintosh Repository served 987724 old Mac files, totaling more than 176966.7GB!
Downloads last 24h = 970 : 180225.5MB
Last 5000 friend visitors from all around the world come from: