Found 2 software entries in

Applications beginning with: "R" from category: Simulator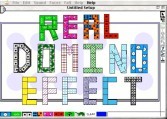 (Modified on 2018-04-06 10:31:12)
Real Domino Effect is a falling domino simulator, containing all sorts of pre-built patterns. This application allows the user to design their own domino run, both in terms of where it goes, as well as what the dominos look like. Additional...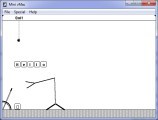 (Added on 2017-12-13 17:53:28)
Robot Arm is a nice B&W arm simulator that you can experiment with the mouse cursor. Holding down the click button on the mouse grabs and releasing it releases whatever box you or object you grabbed. Pulling the bottom/left lever...

To date, Macintosh Repository served 1315802 old Mac files, totaling more than 254381.5GB!
Downloads last 24h = 684 : 142379.2MB
Last 5000 friend visitors from all around the world come from: