Found 2 software entries in

Applications beginning with: "D" from category: Software Compilations Notes On POGUE¹S PREMIUM UTILITIES: The 14 Hottest Free And Shareware Utilities A Macworld Exclusive Collection ======= WELCOME ========= Welcome to a special Macworld software utility collection! On these two disks, you¹ll find 15...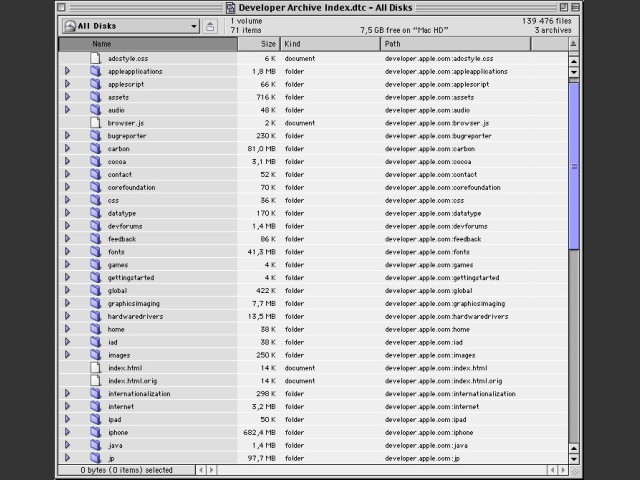 Archived partial copy of files that were available on the ftp server at developer.apple.com, this contains SDK, developer tools and sample code files for developing for PowerPC classic Mac OS as well as very early versions of Mac OS X. The...

To date, Macintosh Repository served 1218988 old Mac files, totaling more than 229998.8GB!
Downloads last 24h = 865 : 139520.8MB
Last 5000 friend visitors from all around the world come from: