Found 2 software entries in

Applications beginning with: "N" from category: 3D Rendering & CAD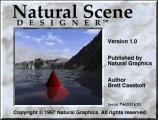 (Modified on 2020-09-05 21:34:27)
Natural Scene Designer is a landscape design and renderer application for 90's Macs. Ray tracing is super slow, but it does not require any 3D acceleration card at all. It runs all in software mode. Download links were removed as...
(Added on 2015-04-12 14:04:50)

To date, Macintosh Repository served 1530438 old Mac files, totaling more than 308880.9GB!
Downloads last 24h = 1093 : 217292MB
Last 5000 friend visitors from all around the world come from: