Found 2 software entries in

Applications beginning with: "C" from category: Beta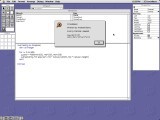 (Modified on 2020-12-31 08:16:28)
CrossBasic is basically RealBasic's alpha development stage. It was renamed and released as RealBasic just months after this. CrossBasic has a lot of RealBasic components and shares a lot of IDE similarities with RB, tough this...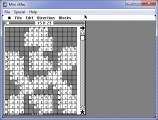 (Added on 2017-04-07 11:08:59)
Crozzle is a crosswords puzzle design tool that lets you build crosswords. Crozzle also has support for drag and drop to copy/move portions of the grid around, which facilitates the design. You can also mark spots as black...

To date, Macintosh Repository served 1488061 old Mac files, totaling more than 298295GB!
Downloads last 24h = 928 : 220387.4MB
Last 5000 friend visitors from all around the world come from: