Found 2 software entries in

Applications beginning with: "Q" from category: Desktop Publishing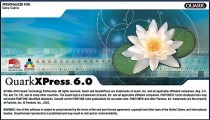 (Modified on 2021-04-25 16:40:25)
QuarkXpress 6.0 + 6.1 QuarkXPress — профессиональная компьютерная издательская система. Позволяет заниматься созданием, редактированием и...
(Modified on 2018-07-13 07:00:43)
Apple® QuickTime® VR Authoring Studio software lets you create interactive virtual-reality scenes with point-and-click simplicity. It takes full advantage of the intuitive Mac® OS interface to help you easily turn photos and computer...

To date, Macintosh Repository served 1489502 old Mac files, totaling more than 298676.5GB!
Downloads last 24h = 1027 : 240540.9MB
Last 5000 friend visitors from all around the world come from: