Found 2 software entries in

Applications beginning with: "S" from category: Simulator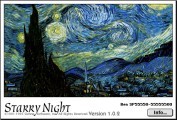 (Added on 2020-03-16 11:41:25)
Welcome to Starry Night! Starry Night is your ticket to solar system tourism. Travel in both time and space; get a first hand experience of the intricate and beautiful clockwork of the heavens. You can see the stars and planets as they appear from...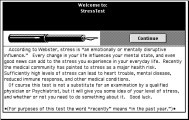 (Modified on 2018-03-01 11:24:33)
StressTest is a stress level calculator. It asks 20 multiple choice questions and depending on what you answer, you obtain a report that explains what your relative stress level is.

To date, Macintosh Repository served 1490868 old Mac files, totaling more than 299047.8GB!
Downloads last 24h = 849 : 243706.5MB
Last 5000 friend visitors from all around the world come from: