Found 2 software entries in

Applications from category: Apple Partners
Read Me file verbatim About software and fonts This folder contains software and fonts for the CD Nordic Product Intro, feb-93. The general software (international versions) you´ll find directly in this folder. In each...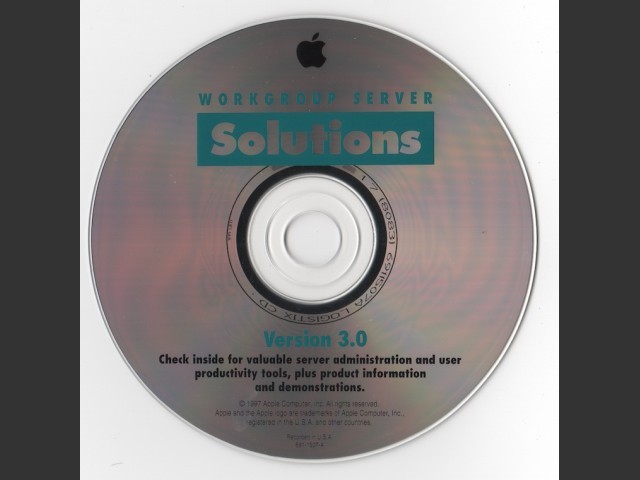 This disc was included in the accessories box that shipped with the Apple Workgroup Server 9650/233 computer. Mac OS 7.6.1 shipped with this machine, so this software is likely designed to run on that version. This disc...

To date, Macintosh Repository served 516499 old Mac files, totaling more than 81911.3GB!
Downloads last 24h = 722 : 111923.9MB
Last 5000 friend visitors from all around the world come from: