Found 2 software entries in

Misc from category: Manuals, Scans & Books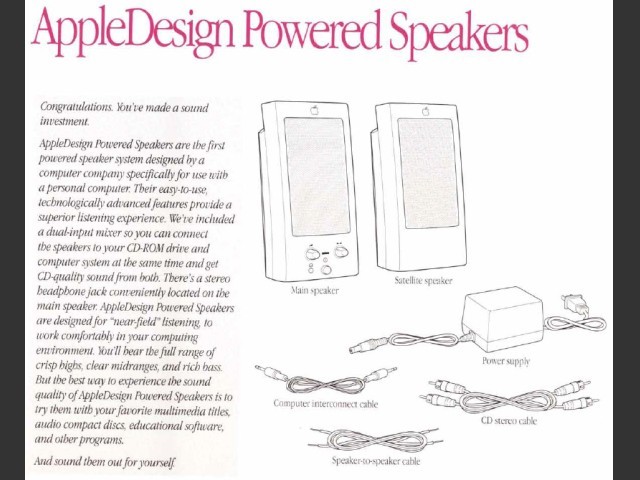 AppleDesign Powered Speakers are the first powered speaker system designed by a computer company specifically for use with a personal computer. This is the user's guide/manual scanned in PDF format.
The collected Foklore.org is a PDF document containing 259 pages saved directly from the website http://www.folklore.org which romancing the history of Apple and various key people who made the Macintosh history that we all know today...

To date, Macintosh Repository served 112105 old Mac files, totaling more than 17183.5GB!
Downloads last 24h = 504 : 90482.9MB
Last 5000 friend visitors from all around the world come from: